frequently asked questions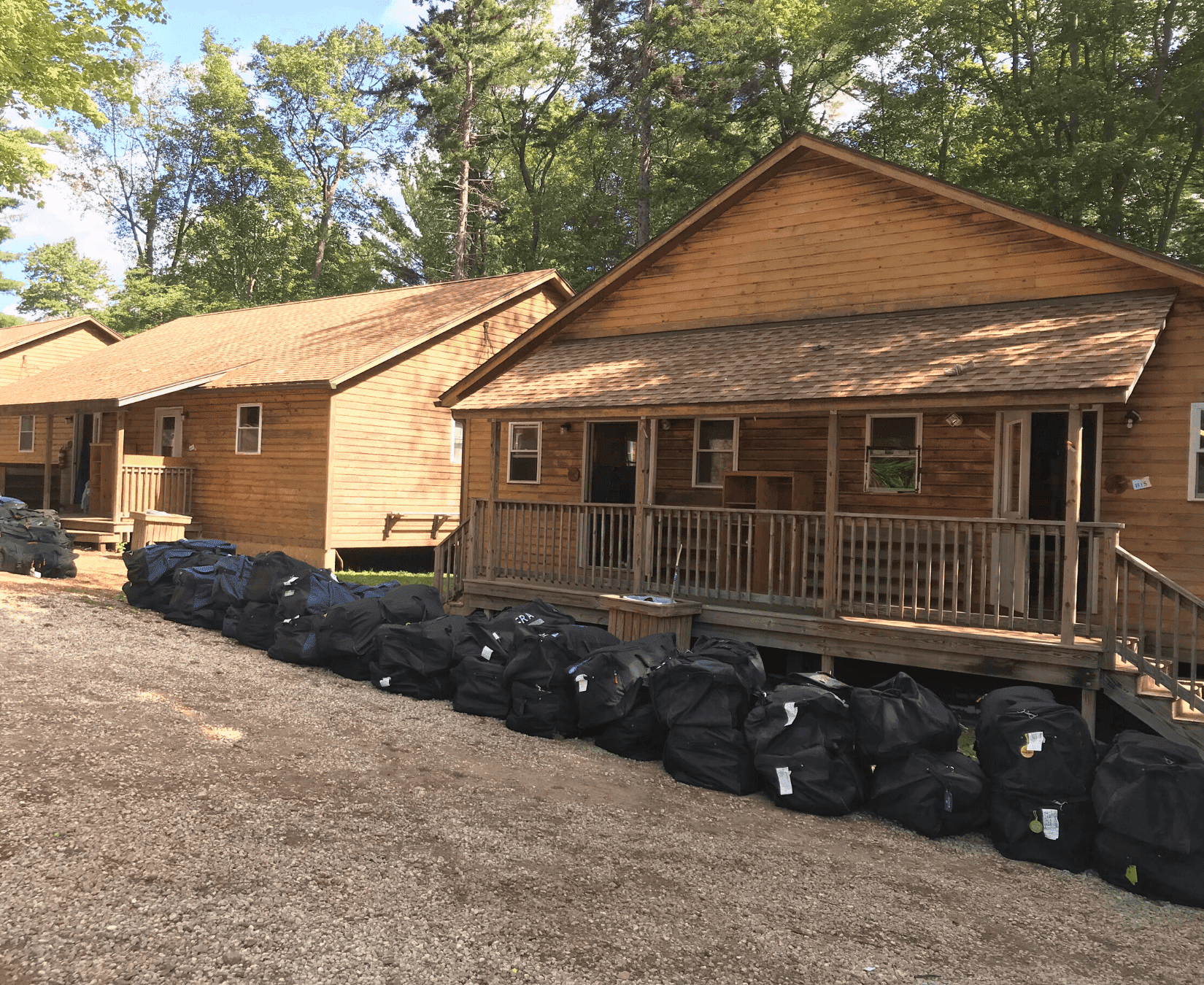 Is there a deadline to register?
YES. For our lowest pricing, please register BEFORE April 1st. Registration will remain open until April 19th with a small late registration fee. 
What if we would like to ship other items, besides trunks/duffel bags?
If you would like to ship sporting equipment or other items outside of your camper's trunks, they must be boxed or inside of another bag (like a hockey bag). These additional items are not part of the registration process. Please email [email protected] for a quote on any additional items after you have registered your luggage. We will try our best to accommodate. 
Keep in mind that campers can bring sporting equipment, back-packs, chairs and other fragile items to the bus stop with them. When the buses roll into camp, counselors will unload the under bus storage and help your camper with their stuff.  
What should we do if we are not home on the pickup date and cannot leave our trunks?
Email [email protected] or call (413) 344-8155 and let us know where the trunks will be. Below are some ideas for suitable alternate locations:
Your neighbor's home
A locked garage (call us with an entry code) or use an app from your phone that unlocks the door
Another camp family's home in your area
Do we need to alert Trunks to Bunks to make a change to our order?
YES. Please email [email protected] or text or call (413) 344-8155 to make changes.
If you need to change your address for pick-up or delivery, please email

[email protected]

at least two (2) weeks before your scheduled service. There will be no added fee: we just need to coordinate with our drivers.
If you decide to change your service from "Round Trip" to "One Way" or vice versa, we will pro-rate your bill accordingly.
If your camper is originally signed up for the First Session only and decides to stay for the entire summer, Trunks to Bunks will get a report from the Camp Director and update accordingly.
Where should we leave our camper's trunks on pick-up day?
When registering, please give as much information as possible to aid in our pick-up service. If you tell us you are leaving the trunks on the front porch, please make sure the trunks are on the front porch on your pick-up date. Ideally, all trunks should be outside on a front or back porch or in an unlocked garage. Our drivers will have a copy of any instructions you leave from registration, so be as specific as you would like.
NYC Families: We will pick up your trunks from a doorman or service entrance unless otherwise instructed. Please give us as much information as possible about your building and any policies it may have. Trunks must be ready (given to a doorman) the night before your scheduled pick up date. If you live in a non-doorman building or your doorman is not 24 hours, please let us know so we can best arrange for your pick-up and delivery.
Should I include the name of the neighborhood or development?
Yes. Please include the name of the development or neighborhood and any other instructions we should be aware of such as a certain entrance we should use or restrictions for entry. If you live in a gated community, please alert security to allow our drivers entry for pick-up and delivery ahead of time.
Should we have our own shipping tags?
Not necessary. Trunks to Bunks will provide you with shipping tags and instructions for securing the tags to your camper's trunks. It is helpful to our drivers and to your camper's counselors if there is an additional form of identification, such as a stenciled last name, on each trunk as well.
Please note: for round-trip service, each trunk will still only have one luggage tag. The tags have information to help quickly sort trunks on the camp's property and to efficiantly load trunks in the correct order for the return trip. It is important that you secure the tag to a handle and do not use the tag to tie zippers together. The tags are very durable and will make it through the summer as long as they do not need to be cut!
Do you have any other questions not answered above?